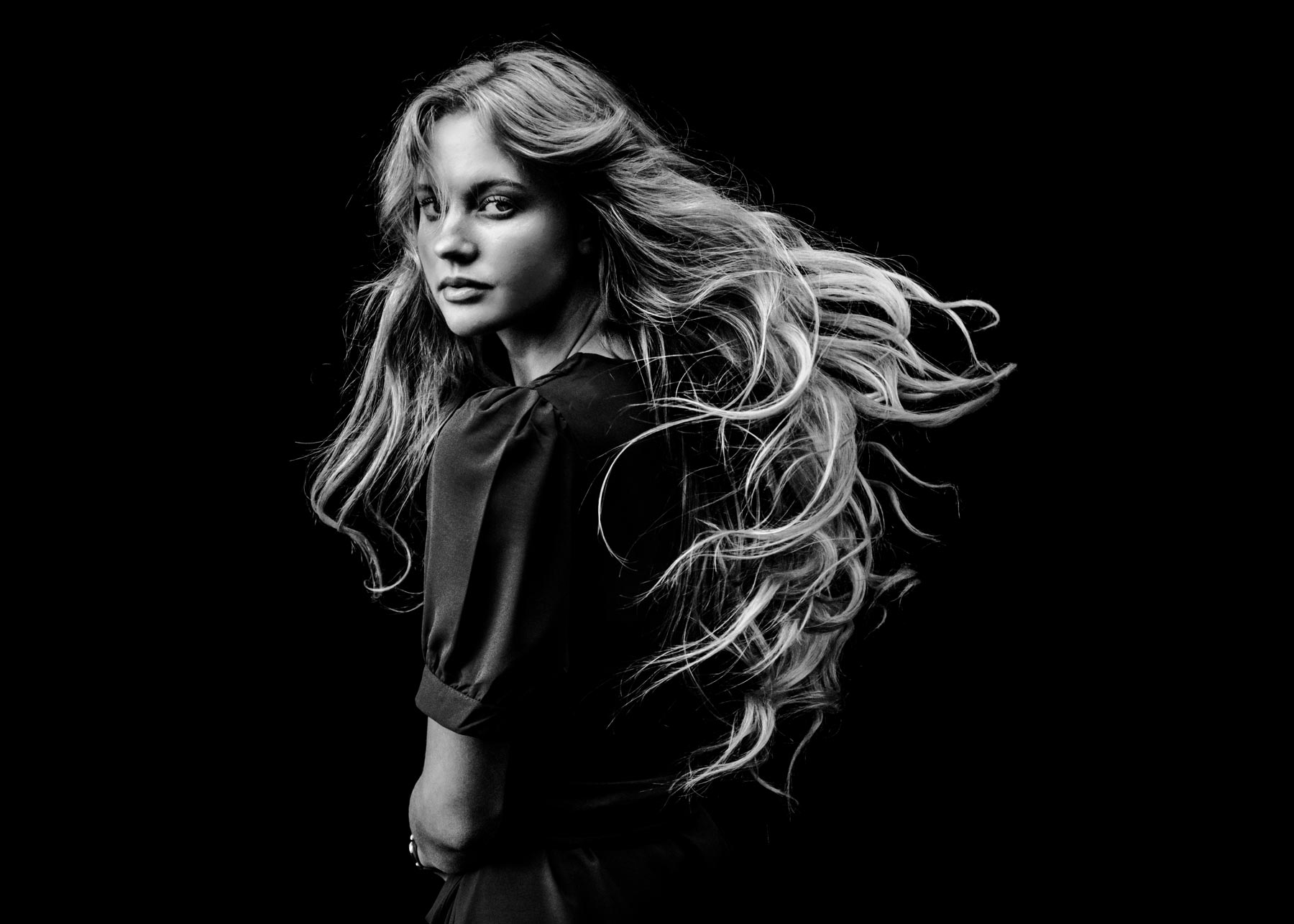 07/10/2021 by Conrad 0 Comments
Fake it till you make it: 5 effective tips for fuller hair
We all have that one desire for voluminous and full looking hair, don't we? However, not all of us have naturally thick and strong hair - some hair structure is fine or the hair is thin and already the hair looks anything but full. But there are a few simple and effective tips to fake fuller hair with the right haircut to the products. How this succeeds, I reveal in the following.
1. the perfect haircut for fuller hair.
Fuller hair starts with the right haircut. Namely, for women with fine or thin hair, a modern bob or a longer cut lob is ideal. I've been wearing the latter for a few years now and I can confirm the effect - the hair automatically looks more voluminous and fuller when it's not so heavy. In addition, the haircut visually lengthens the neck. To give the hair an extra volume kick, you should wear a dramatic side parting. This creates the illusion of more hair and fullness. 

2. fringed bangs
Another trick to make hair look fuller is a fringed fringe. It is a quick but chic way to create a great hairstyle with fine hair. Even if you tie your hair into a knot or ponytail, a fringed fringe in the forehead creates a cool look. If the bangs are also blow-dried fluffy, the whole hairstyle looks visually fuller.

3. use dry shampoo for fuller hair
One of my personal favorite products in the bathroom is dry shampoo! I use it not only to quickly give my hair a look like freshly washed, but I also use dry shampoo to spray on voluminous hair. Powder-based products have one advantage: they do not weigh down fine hair. That's why many people use dry shampoo simply as a styling tool - even on freshly washed hair. It gives the hair more grip and texture, allowing you to knead the hair into shape with your fingertips.

4. use volume shampoo & conditioner!
The way to fuller looking hair starts in the shower. Fine and thin hair types should definitely reach for shampoo and conditioner with a volume effect. This prepares the hair optimally for the day and helps it to fall fuller. Although it is often said that you should not use conditioner with flat hair, this is a misconception. Meanwhile, the products come without alcohol or ingredients that flatten the hair even more. Instead, the tips are cared for, so that the hair also remains healthy underneath and thus more resistant. Important: Apply the conditioner really only on the lower centimeters of the hair.

5. fuller hair: toupee the roots
Full hair can also be cheated with a classic approach. Namely, by slightly backcombing the roots overhead with a brush. In combination with a little dry shampoo, the effect is enhanced. This allows you to get more grip in the hair and especially the main hair looks much fuller than if the roots remain "untreated". Even if the look seems totally exaggerated at first, you can weaken the toupee hair a little with your hands and the brush and still has more
Translated with www.DeepL.com/Translator (free version)